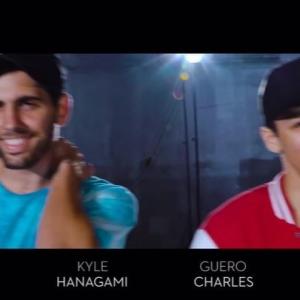 Happy bday @kylehanagami love you forever and ever! Thank you for believing in me and putting up with me for all these years! You've seen me grow from a 18 year old dumb kid to a 27 year old dumb ass man hahaha thank you for all the fun memories and congrats on all the great things you have been doing! I'll always look up to you ❤️ here's some of my favorite videos with ya!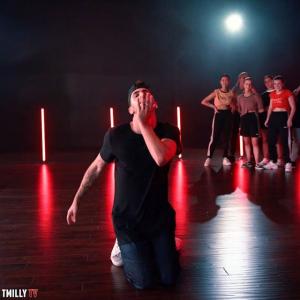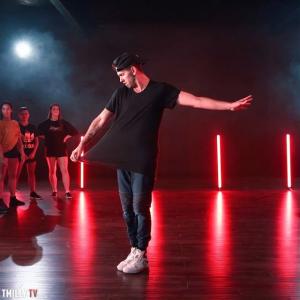 🤗 let's take it easyyy ————————————————— Song: @iamdanileigh 💜 @chrisbrownofficial remix #takeiteasy Filmed: @timmilgram Location: @tmillytv Choreo: @jakekodish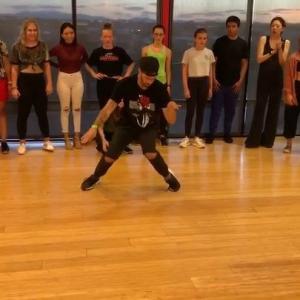 I had such an amazing time in Denver! It's seriously one of the cities in America I'd consider moving to one day! Thank you to everyone who came to take class at @dancemdcdenver thank you to @louisthechild for the awesome concert at red rocks and thank you @__peterpinnockfor the @thegr8khalid concert ahhh was such a good time ❤️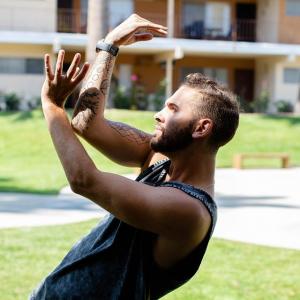 Summer Sundayyys are my favorite. @amazfit#amazfitverge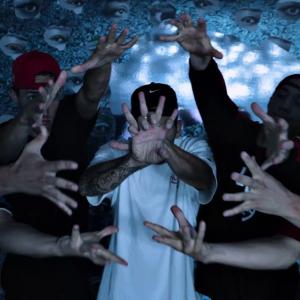 Stranger things with my brothers @thewilliamsfam who watched the new season?! 👻☠️👻 do we look like the mind flayer? Or demigorgon?? Tag @netflix and the cast of stranger things ☠️😈———————————————————————— Filmed by @slaterkodish Location @flutterexperience Song @iamxandermusic#strangerthings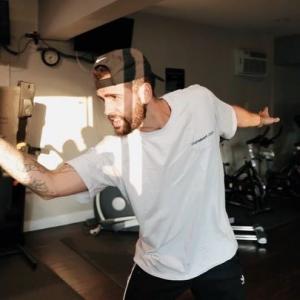 Wearing the @amazfit while choreographing/rehearsing choreo I did to #señorita link in bio to full video! Shot and edited by @slaterkodish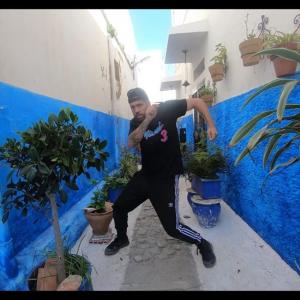 Freestyle in Morocco!! Can't wait to go back again! ❤️🙆🏻‍♂️ teaching in Denver at @dancemdcdenver Friday!!!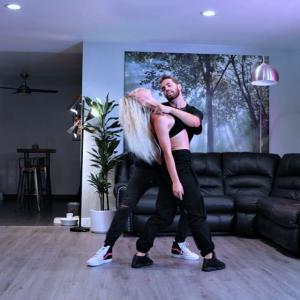 Slow dowwnnn 🍑 ————————————————— My favorite throw back song! @bobbyvshow #slowdownLoved getting to dance with @deanna_leggett!!! Filmed by @slaterkodish #livingroomseries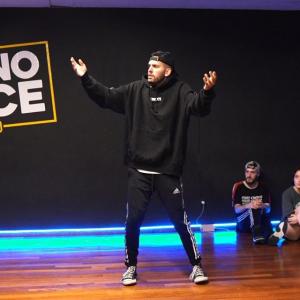 One of my favorites I taught at @urbanodancestudio! Teaching this week! Tuesday at @tmillytvin LA then going to Denver and will be teaching at @dancemdcdenver on the 12th! Then going to @millenniumchinato teach in Beijing!! After China will be back to teach at @millenniumdanceoc on the 24th! Wearing my favorite hoodie by @sophodes_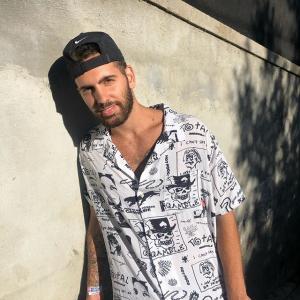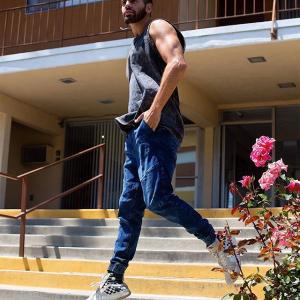 Jumping into a new day and over haters like WhatsUp 🙆🏻‍♂️ teaching class today at @tmillytv 6pm see ya there 🚀 ———————————————————————— Thanks @daishawnh for the fire pics 🔥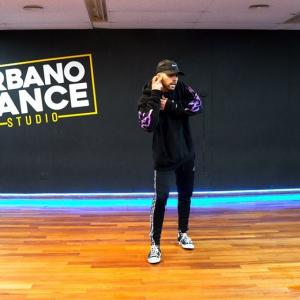 Love this song… freestyle while I was at @urbanodancestudio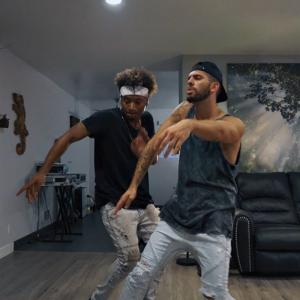 Rewinding time with @bluprint01 this guy is so talented! It's an honor to dance with you man! 👾👾 song is called rewinding by @_elderbrook filmed by @slaterkodish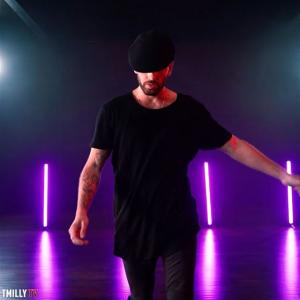 Señorita 💃🏻 ————————————————— Go check out the new choreo! Leave a 💃🏻 in the comments and tag @shawnmendes and @camila_cabello this song is sooooo good and being from miami I had to hop on lol 🔥 link in bio ————————————————- Filmed by @timmilgram at @tmillytv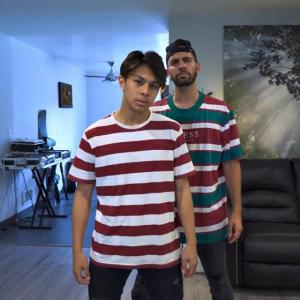 Ohhhhh baby! ————————————————————————-@kensanjose Even tho you are allergic to my cats I'm glad you didn't die and we got to hang and make this crazy collab up 😱🚀 ————————————————————————- Song @louisthechild #ohhhhbaby Filmed by @slaterkodish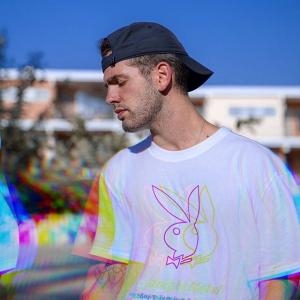 Hii im teaching tomorrow (Tuesday) at @tmillytv 6pm new combooo dancing to @shawnmendes @camilacabellonew song #senorita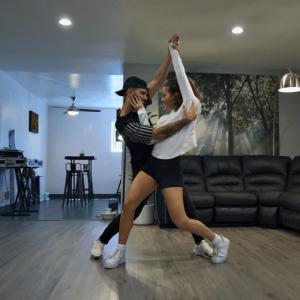 If I was your boyfriend 🤗 ————————————————————————-@tessabrooks is so fun to be around and dance with 💃🏻🕺🏻 ————————————————————————- Song: @justinbieber @jerryfolk_ #boyfriendFilmed by @slaterkodish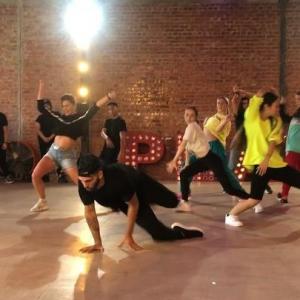 My first beginner class in LA was so fun! Thank you everyone who came and @theplaygroundla for having me! Teaching a low level always seemed like it would be boring when I first started choreographing but I've realized now how incredible it is for someone who has zero experience with dance walk into this class and and walk out feeling like they stepped out of their comfort zone to try something new they never thought they would do, and I got to guide them through the journey! Can't wait for the next one 🙆🏻‍♂️🙆🏻‍♂️ @partypupils#thisishowwedoit
Sorry Ms. Jackson 😿 ————————————————————————- Love this guy @joshbeauchamp he's an insane talent who I promise will be the next Justin Timberlake hahaha ———————————————————————— Filmed by @slaterkodish Song by @partypupils 😺👾 #ms.jackson
The classic tutting pose. Lol I'm teaching my first ever beginning hip hop class tomorrow at @theplaygroundla 5pm any age and level is welcome. Come for fun but also come to learn 🤗 teaching class tonight at @millenniumdanceoc at 7pm it's gonna be a class your not gonna want to miss Orange County see you tonight! #amazfitverge#amazfit
The JK collab you all have waited for… hahaa this was honestly so fun a whole lotta laughs during this process! Thanks @joshkillacky for wanting to do he soldier boy with me 🙆🏻‍♂️💣 song by @paul.mond #crankthatfilmed by @slaterkodish
Heart atttackkkkk 💔❤️💔❤️💔❤️💔❤️💔❤️💔❤️💔❤️💔Happy bday @tayd_dancehad such an awesome time putting this one together!!! You killed this!!! Song by @flightfac@snakehipsmusic remix filmed by @slaterkodish
New tutorial up on the @tmillytv!! Link in bio! @teddysphotos killed this song! Go check it outtttt!!! Film yourself and tag me! My favorites I'll give a shout out to and follow 😊
I'm so happy you're alivee👍🏼👍🏼👍🏼👍🏼👍🏼👍🏼👍🏼👍🏼👍🏼👍🏼👍🏼👍🏼👍🏼👍🏼 So fun getting to dance with this talented human ❤️ @charlizeglass is a monster! Thanks @blackpyramidofficialfor sending these pants I didn't own anything red until now lol I'm having so much fun with all these collabs 🙆🏻‍♂️————————————————- Song @bazzi #mine@electricmantis remix Filmed @slaterkodish